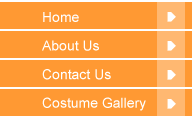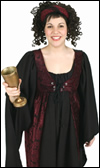 Your perfect costume is only a phone call away! Give us a call at one of our two numbers to make an appointment to view our costumes. We're open Sunday through Thursday all year long and open 7 days a week in October to better serve our Halloween rental customers. We're waiting for your call!

Call (810) 629-6001 or (810) 629-9347 now!
Featured Costume
We now have 80 parade heads with costumes for rent with a wide variety of choices!!